In mid-September, I had the privilege of visiting Mt Isa to check out APA's Diamantina Power Station and the construction process of the Northern Gas Pipeline.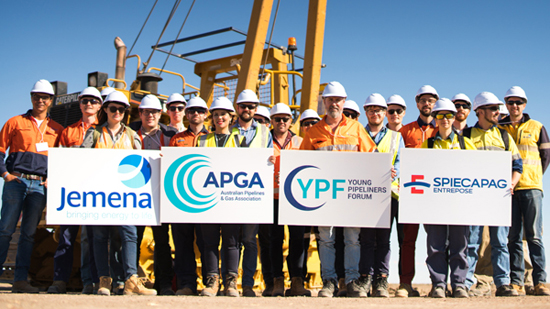 About 25 YPF (Young Pipeliners Forum) members made the journey, and none were disappointed. Starting in APA's Diamantina Power Station, we saw some of the striking turbines that make the power and the command centre where they constantly optimise the balance between output and demand. Several hundred bumpy kilometres later, we emerged from the tour bus on the desolate sands at KP433 of the NGP, just off the Qld-NT border. Standing in a remote camp, one begins to appreciate the challenges of pipeline building. Preservation of cultural heritage and providing benefits for local communities are key concerns among the workers.
The highlight was seeing the welding process first-hand; it was fascinating! The welders work with almost perfect efficiency.
Written by Tony Battistel, Mipela Solution Specialist