It was great to catch up with our Adelaide-based clients over a glass (or two) of McLaren Vale red for our most recent South Australian X-Info User Group event.
We love to hear from people using our products and Peter and George from Integrated Precision Viticulture lead the discussion around how the X-Info Suite is used in their viticulture consulting business.
Connecting with users from different industries has allowed our traditional pipeline/linear infrastructure client base to expand their view on how X-Info products can be used to the benefit of their businesses.
We look forward to seeing you at the next event.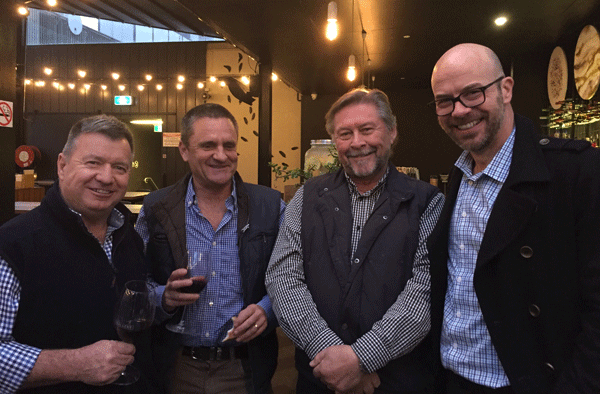 Pictured: (L to R) David Manley, ElectraNet; George Dridan & Peter Burton, IPV; Matthew Bonnet, SA Water.